The Patsy
Watch Full Series Episode on #123movies. Episode Overview – After a young man is shot in the back, people think it was young Fly Hoyt. Holly Fanshaw was the only person who saw the murder happen and she tells Matt that Fly Hoyt committed the murder
The Older Brother (Joe Thorp)vows revenge for the murder of his Brother.
After Holly gives this information to Matt, Matt and Chester set off to bring in Fly Hoyt for murder.
After Matt talks to Fly Hoyt, Matt thinks that Fly did not commit the murder and attempts to prove Fly's innocence.
Fly gets into this deeper when Holly is shot. Hoyt claims someone shot Holly and the person who shot Holly also knocked Hoyt in the head from behind. Kitty thinks Hoyt is the murderer and can not understand why Matt is supportive of Hoyt.
Matt's lawman's instincts and experience determine that Hoyt did not commit these murders.
Matt's investigation finally brings him back to Joe Thorp again.
Production Code:
| | |
| --- | --- |
| | 0 Votes 0 |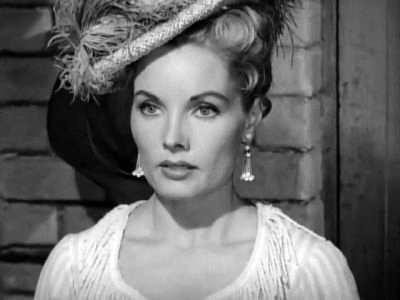 Sep. 20, 1958